At We Care Affordable Moving, we take our family's reputation very seriously.
We are a family-owned and operated business which means that at least one of the owners is on every job making sure that everything goes perfectly.
We have also been successful and growing compared to other Central Florida movers, with glowing recommendations and referrals from our customers, which we think has been for three main reasons:
 We're not greedy. We price every job as low as possible.
We treat our customers the way we would want to be treated, with kindness, respect, and paying very careful attention to wrap and protect every piece of property that we pack and move.
We're honest. We quote a flat rate and we work hard for that, to do whatever it takes to make your move as smooth as possible. No extra charges, tricks or surprises. Also, we only hire good, honest, hard-working people.
Most of our business comes from referrals who previously used other Central Florida movers but are now happy customers like these:
As owners of a large storage business, we refer anyone that needs movers to We Care because we know they will be well taken care of and we will not be embarrassed. That says a lot. Because we've known dozens of movers that charge a whole lot more and do not do nearly as good a job as We Care.

These guys are the best! They went out of their way to wrap every piece of furniture very carefully, and they were very courteous in every way. It was a pleasure working with Javier and his men. We can't recommend them highly enough!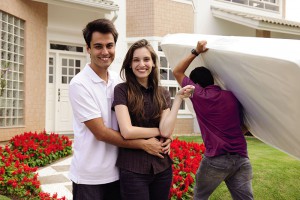 If you are planning a move, and shopping Central Florida movers for moving and packing services, make sure you call us for a quick quote (we need to ask a few questions first) and then don't even bother calling anyone else, because they won't be able to match our price—especially for the excellent work and kind service you will recieve with We Care Affordable Moving!