Central Florida Movers You can Trust! At We Care Affordable Moving, we take our family's reputation very seriously, therefore we are the Central Florida Movers you can always Trust.
We are a family-owned and operated business, which means that at least one of the owners is on every job to make sure that everything goes perfectly and to your satisfaction.
In the almost 10 years we've been in business, We Care Affordable Moving has enjoyed successful and exponential growth within the Central Florida area, with glowing recommendations and referrals from our customers. Here are the three main reasons why:
We're not greedy, thus the reason why our prices are very competitive and reasonable.
We treat our customers the way we would want to be treated, with kindness, respect, all while paying very careful attention to wrapping and protecting every piece of property that we pack and move.
We're honest. We quote a flat rate and we work very hard to do whatever it takes to make your move as smooth as possible. We will NEVER add any extra charges, play tricks or give you any surprises. Plus, we only hire good, honest, and hard-working people.
Most of our business comes from referrals who previously used other Central Florida movers but were not happy customers. Well, after We Care Affordable Moving took over the projects, here are a few testimonials from some of our happy customers:
"I was referred to this company by a local storage facility and couldn't be more satisfied. Javier responded to my message within the hour and scheduled me in for an estimate the next day. On moving day, the crew showed up on time. The crew was great and everyone knew their job and worked really well together. The total job took about 4 hours, that included breaking down beds, taking our mirrors off the dressers and they also wrapped our furniture with shrink wrap. Nothing was damaged and the price was more than fair. No extra charges. It was exactly what the estimate was. Thanks Javier, you guys were awesome! We'll be using you again for sure!"

"Javier and his crew are very professional, they took care of all my items with care. They arrived on time and got the job done very neatly and quick. I would highly recommend this company and will definitely use them again."

"I hired this company at the last minute when my other movers never showed up or called me to tell me they were not coming to do the job. These guys were professionals & I love them. They were right on time, had all the equipment, they shrink wrapped all my furniture. It was the best experience I've ever had moving and I've moved over 20 times! So. if you need a great mover, call this company. If you think about moving, please hire them as they did a wonderful job for me."

"As owners of a large storage business, we refer anyone that needs movers to We Care because we know they will be well taken care of and we will not be embarrassed. That says a lot. Because we've known dozens of movers that charge a whole lot more and do not do nearly as good of a job as We Care."
"These guys are the best! They went out of their way to wrap every piece of furniture very carefully, and they were very courteous in every way. It was a pleasure working with Javier and his men. We can't recommend them enough!"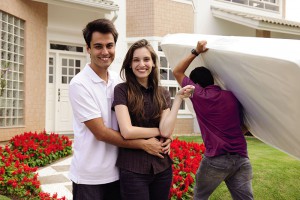 If you are planning a move within the Central Florida area, please make sure you give us a call for a free quick quote. We will need to ask a few simple questions to determine the size of your moving project. But, just like our prior customers have experienced, after talking to us, we don't think you'll want to call anyone else. This is because we can guarantee that they will NOT be able to match our affordable moving prices. You will be very happy with the excellent work and service you will receive from We Care Affordable Moving!